Thank you to all of our 2015 sponsors! To find out about sponsorship opportunities for Contracting & Outsourcing 2015, e-mail conference@contractpharma.com
Platinum Sponsors
Confab

Confab is a pharmaceutical CDMO. We provide flexible, valuable turnkey solutions to get your product on the market quickly and easily. We manufacture prescription, narcotic, and OTC drugs; tablets, capsules, creams, suppositories, syrups, suspensions and more. Various packaging, controlled by AQAI equipped lines, made to meet your needs. Additional services include product development with validation and analytical laboratories to advance scale-ups and research. Successfully inspected in 2012 by HC and cGMP compliant, in 2011, US-FDA!
4355, Sir Wilfrid-Laurier Blvd.
Saint-Hubert, (Quebec) J3Y-3X3
Tel: 1-888-826-6322
Fax: 1-450-443-4466
www.confab.com
DPT

DPT is a contract development and manufacturing organization (CDMO) providing companies the best solutions to their sterile and non-sterile drug development and manufacturing needs through innovation, technology, and service. Specializing in semi-solid and liquid dosage forms, DPT has a reputation for quality, unmatched technical expertise, extensive manufacturing capabilities, and an exemplary regulatory compliance record.
318 McCullough
SanAntonio,TX 78215
Phone: 210-396-5072
Fax: 210-396-5074
www.dptlabs.com
PTI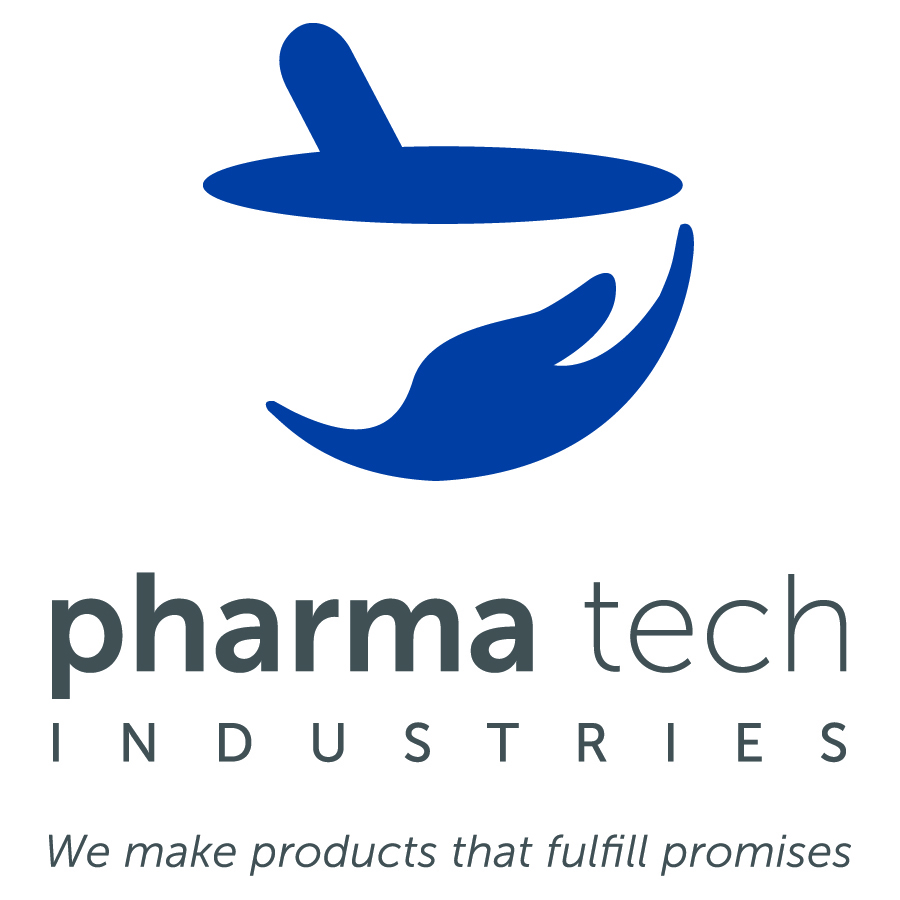 The largest contract manufacturer and packager of powder products in the world, Pharma Tech Industries (PTI) has been providing product development, manufacturing, packaging, and technology transfer services to leading global pharmaceutical and personal care companies for over 40 years. PTI produces over 300 SKUs of powders, effervescent and solid dose products, capsule filling, cotton swabs, injection-molded components, and medical devices across two cGMP facilities in Royston, GA and Union, MO.
272 West Hancock Avenue
Suite 300D
Athens, Georgia 30601
Tel: 706-353-7200
Fax: 706-353-1555
www.pharma-tech.com
sales@pharma-tech.com
WellSpring

WellSpring delivers fast, flexible service, attention to detail at every stage and cGMP-compliant manufacturing and packaging expertise to meet the needs of a small biotech company or a multinational pharmaceutical organization. We'll give you the attention you deserve. By emphasizing control over all aspects of our operations, our clients can be assured that products will meet their most rigid specifications. Whether your outsourcing needs include solids, topicals or non-sterile liquids, our commitment to full control ensures that all the manufacturing and environmental controls are in place – from beginning to end.
400 Iroquois Shore Rd.
Oakville, ON
L6H 1M5 Canada
Tel: 905-337-4500
Fax: 905-337-7239
www.wellspringcmo.com
Gold
Catalent Pharma Solutions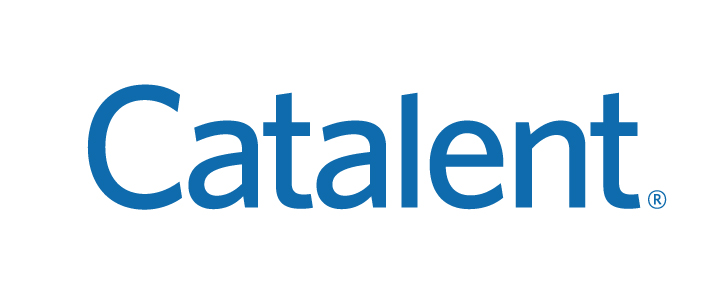 Catalyst + Talent. From drug and biologic development to delivery technologies to clinical and commercial supply, we are the catalyst for your success.  As the #1 global drug development and delivery partner, we have the deepest expertise and the broadest choice of drug delivery technologies to help you get more molecules to market faster, solve bioavailability challenges, enhance therapeutic profiles, optimize dose forms and provide global, reliable supply. Catalent. More products. Better treatments. Reliably supplied.™
14 Schoolhouse Rd.
Somerset, NJ 08873
Solutions@catalent.com
Tel: (1) 866-720-3148
Fax: 732-537-6480
www.catalent.com
Cook Pharmica

Cook Pharmica LLC is an integrated contract development and manufacturing organization providing the pharmaceutical and biopharmaceutical industry with drug substance manufacturing from mammalian cell culture, analytical & formulation development, aseptic filling in both vials and syringes, lyophilization, and secondary packaging. Cook Pharmica's mission is to simplify your contract manufacturing needs into one source at one location.  Founded in 2004, Cook Pharmica is a privately held, wholly-owned subsidiary of Cook Incorporated.
1300 S. Patterson Drive,
P.O. Box 970
Bloomington, IN 47402-0970
Tel: 877-312-COOK
Web: www.cookpharmica.com
E-mail: busdev@cookpharmica.com
CPL

CPL is a leading contract manufacturer specializing in the development, manufacturing, packaging and testing of liquid and semisolid preparations. With an outstanding record of regulatory compliance and a focus on lean manufacturing, CPL's GMP operations provide superior support in formulation development, clinical trial requirements, and commercial production.
7600 Danbro Crescent
Mississauga,ON L5N 6L6 Canada
Tel: 905-821-7600
Fax: 905-821-7601
www.cplltd.com
Federal Equipment Company

As a world leader in pharmaceutical process and packaging equipment, Federal Equipment Company has the equipment inventory that contract manufacturers and contract packagers need to win new projects and meet customer expectations. Our inventory is available immediately at a fraction of the price of new equipment.
Visit us at www.fedequip.com
8200 BessemerAve
Cleveland, OH 44127
Tel: 216-271-3500
Toll free: 800-652-2466
Fax: 216-271-5210
www.fedequip.com
Hospira One 2 One®
Hospira is the world's leading provider of injectable drugs. The company's One 2 One™ business is a world leader in the custom development and manufacture of injectable products packaged in vials, prefilled syringes, cartridges, flexible containers and ampoules. One 2 One™ offers contract development and manufacturing services at its five worldwide facilities. One 2 One™ specializes in the fill-finish of biologics and lyophilization. With over 20 years of contract manufacturing experience, One 2 One™ is known for its customer service orientation.
275 North Field Drive
D-0988, Bldg. H-1
Lake Forest, IL 60045
U.S. Phone: 1-224-212-2267
Europe Phone: +44 (0) 1926 835 554
Japan Phone: +81-(0)6-4560-2074
US Fax: 1-224-212-3210
E-mail: one2one@hospira.com
www.one2onecmo.com
Jubilant HollisterStier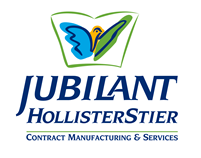 Jubilant HollisterStier Contract Manufacturing & Services is an integrated contract manufacturer, able to manufacture sterile injectable, solid and semi solid dosage forms. Our facilities across North America and India provide specialized manufacturing services for the pharmaceutical and biopharmaceutical industries. We provide a full-range of support and services to streamline the manufacturing process, such as on-site assistance from process qualifications and regulatory submittals through product release.
3525 N. Regal St.
Spokane, WA 99207
Tel: 800-655-5329
Fax: 509-484-4320
E-mail: info@jublHS.com
www.jublHS.com
Silver
AbbVie Contract Manufacturing

Through its rich heritage from its predecessor, AbbVie has been in the business of developing and producing pharmaceutical products for more than 120 years. Since the 1960s, we have expanded our focus to provide customers with high-quality, innovative, cost-effective Biologics, Potent and Drug Product Contract Manufacturing services and Bulk Active Pharmaceutical Ingredients to benefit the companies that put their trust in us.
1401 Sheridan Rd
North Chicago, IL  60064
USA: +1 800 240 1043
Outside USA: +1 847 938 8524
Email:  abbviecontactmfg@abbvie.com
Website:  www.abbviecontractmfg.com
Coldstream Laboratories

Coldstream Laboratories is your partner to develop and manufacture parenteral drug products in liquid and lyophilized dosage forms. Unique mobile isolator technology within our FDA-approved sterile manufacturing facility ensures product containment for highly potent compounds. Our skilled staff supports all aspects of the drug development process, including analytical chemistry and pre-formulation/formulation development services. Our onsite microbiology lab offers both method validation and routine micro testing services.
1500 Bull Lea Rd, Suite 250
Lexington, KY  40511
Tel: 859-977-8600
Website:  www.coldstreamlabs.com
Irvine Pharmaceutical Services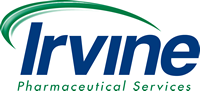 Irvine is your single source for pharmaceutical development. Founded in 1988, Irvine supports the pharmaceutical, biotechnology, and medical device industries providing analytical CMC testing in all dosage forms (small molecules/ biologics). With a new parenteral manufacturing facility staffed with experienced formulation scientists, Irvine guides clients and expedites time to market.
10 Vanderbilt
Irvine, CA 92618
www.irvinepharma.com
custserv@irvinepharma.com
Pfizer CentreSource

Pfizer CentreSource (PCS) is a leading supplier of steroid products and a pharmaceutical contract manufacturer that offers a range of GMP compliant outsourcing services to meet your pharmaceutical production requirements. A part of Pfizer Global Supply (PGS), PCS provides steroid APIs and antibiotics; GMP custom fermentation services; and formulation development, manufacturing and packaging of finished dosage forms.
7000 Portage Rd., Port 41-201
Kalamazoo, MI 49001
Tel: 269-833-2358
www.pfizercentresource.com
PCI

PCI is the global leader for packaging services, supporting our customers in each stage of the development and commercialization of drug products. A trusted partner to the world's largest and most successful pharmaceutical firms, we offer services from early phase clinical studies through large scale Phase III/IV, commercial launch, and ongoing supply. We partner with manufacturers, offering insight and expertise, combined with innovative technologies and an uncompromising commitment to exceptional service and quality.
3001 Red Lion Road
Philadelphia, PA 19114
Phone: 215.613.3600
Fax: 215.613.3601
www.pciservices.com
Pharma Packaging Solutions

Pharma Packaging Solutions is an agile, compliant and innovative contract packager and folding carton producer, serving the healthcare and specialty food markets. We deliver primary and secondary packaging in the forms of: bottle filling, blister packaging, folding carton production, pouching, repackaging, cold chain packaging and compliance packaging. We serve markets such as: pharmaceuticals (Rx, OTC), personal care, nutritionals, medical device and veterinary care. We also serve the private label and contract manufacturers, as well as retail pharmacies.
First Quality Drive
PO Box 1219
Norris, TN 37828
Tel: 865-494-6000
Fax: 865-494-6050
www.pharmapacksol.com
SGS Life Science Services

SGS Life Science Services is a leading contract service organization providing analytical development, biologics characterization, biosafety, and quality control testing. With the largest global network of 19 laboratories in 11 countries, services include: analytical chemistry, microbiology, stability studies, bioanalysis, extractables and leachables, virology, and protein analysis. Additionally, we offer Phase I-IV clinical services.
75 Passaic Avenue
Fairfield, NJ, 07004
Tel: 973-244-2435
www.sgs.com/en/Life-Sciences
Bronze
Citra Pharma Manufacturing

Citra Pharma Manufacturingis an experienced outsourcing provider partnering with pharmaceutical and biopharmaceutical organizations requiring clean fill terminally sterilized contract manufacturing services fulfilling the needs of customers from concept to commercialization.  Citra prides itself in its commitment to maintaining exemplary customer service andon time release of quality products operating in an FDA registered facility fully cGMP compliant with an excellent regulatory track record.
Citra Pharma Manufacturing
55 Messina Drive
Braintree, MA 02184
Tel: 781.848.9386
Fax: 781.848.6781
Coating Place

Coating Place is the leader in Wurster fluid bed formulation development and manufacturing. CPI provides a complete range of services from bead layering, extrusion / spheronization, and roller compaction to capsule filling and tableting. We process both solvent and aqueous formulations. Facilities are DEA licensed and FDA registered.
200 Paoli St.
Verona,WI 53593
Tel: 608-845-5002
Fax: 608-845-9526
www.encap.com
Ropack

Ropack's 250,000-sq-ft. facilities include a 15,000-sq-ft dedicated suite with low RH, low residual oxygen and controlled temperature, ideal for blister, stickpack and other humidity- and temperature-sensitive products. Ropack facilities deliver the latest contract manufacturing and packaging technology in cGMP-compliant, FDA-approved and Health Canada-certified environments,well-suited to medium and large pharmaceutical and consumer health-care companies. Contact: paul.dupont@ropack.com.
10801 Mirabeau
Montreal, QC H1J 1T7
Canada
Tel: 513-846-0921
www.ropack.com
Therapure Biopharma

Therapure Biomanufacturing (a division of Therapure Biopharma Inc.) is a biopharmaceutical contract development & manufacturing organization (CDMO) specializing in complex biologic products at its 130,000 ft2, cGMP facility in the Greater Toronto Area.  Our expertise includes mammalian cell culture development and manufacturing as well as downstream purification of transgenic and plasma products.
2585 Meadowpine Blvd.
Mississauga, ON L5N 8H9
Tel: +1 905-286-6206
Fax: +1 905-286-6300
www.therapurebio.com
Halo Pharma

Halo Pharmaceutical is a CDMO that provides scientific, manufacturing services and development expertise to help customers bring their products to market quickly, effectively and on budget.
30 North Jefferson Road
Whippany, NJ 07981
Tel: 973-428-4000
17800, rue Lapointe
Mirabel, Québec
Canada J7J 1P3
Tel: 450-433-7673
services@halopharma.com
wwwhalopharma.com
Emergent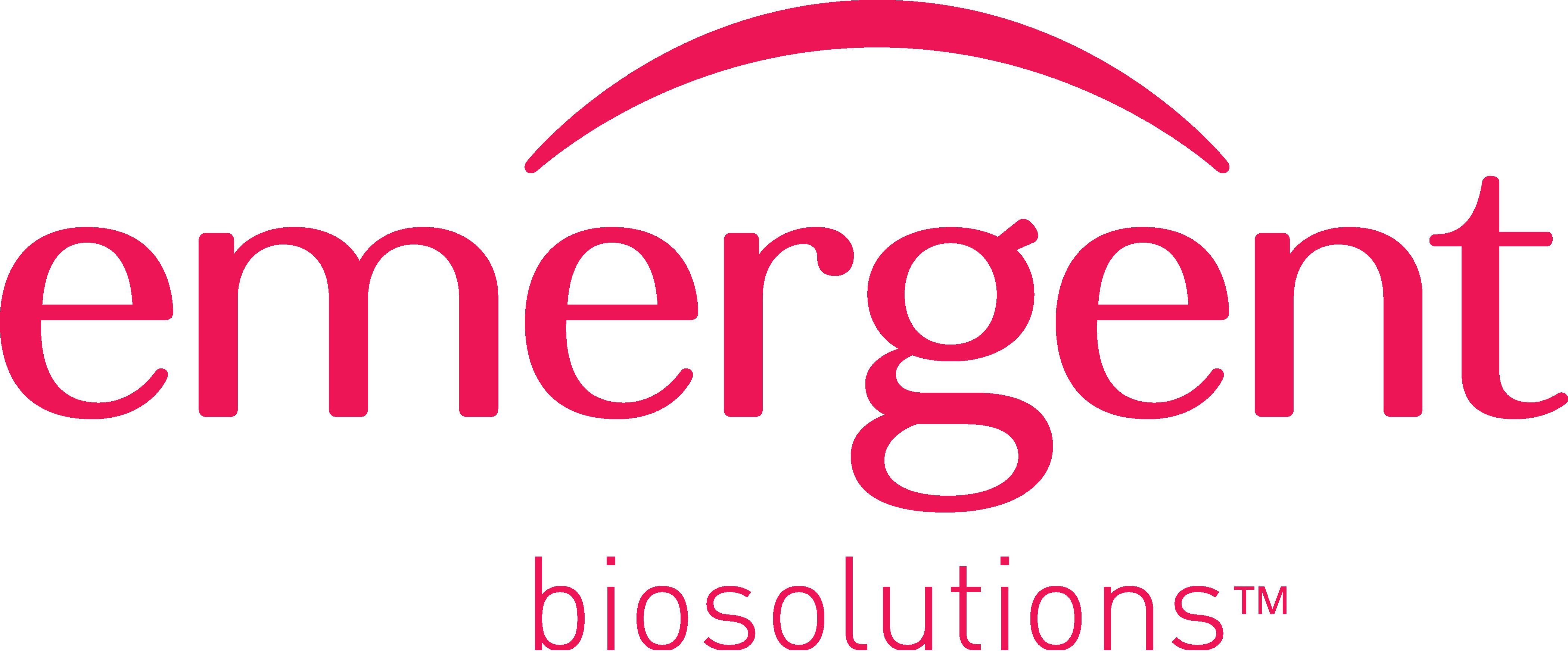 Emergent BioSolutions (formerly Cangene bioPharma) provides contract manufacturing services for the aseptic fill/finish of vials and syringes: liquid and lyophilized products. Emergent's sterile injectable manufacturing facility (located in Baltimore, MD) currently produces 20 commercial products and since 1990 has contributed to the development and production of over 200 clinical products.
1111 S. Paca St.
Baltimore, MD 21230
Tel: 410-843-5000
Fax: 410-843-4400
www.emergentbiosolutions.com
Jones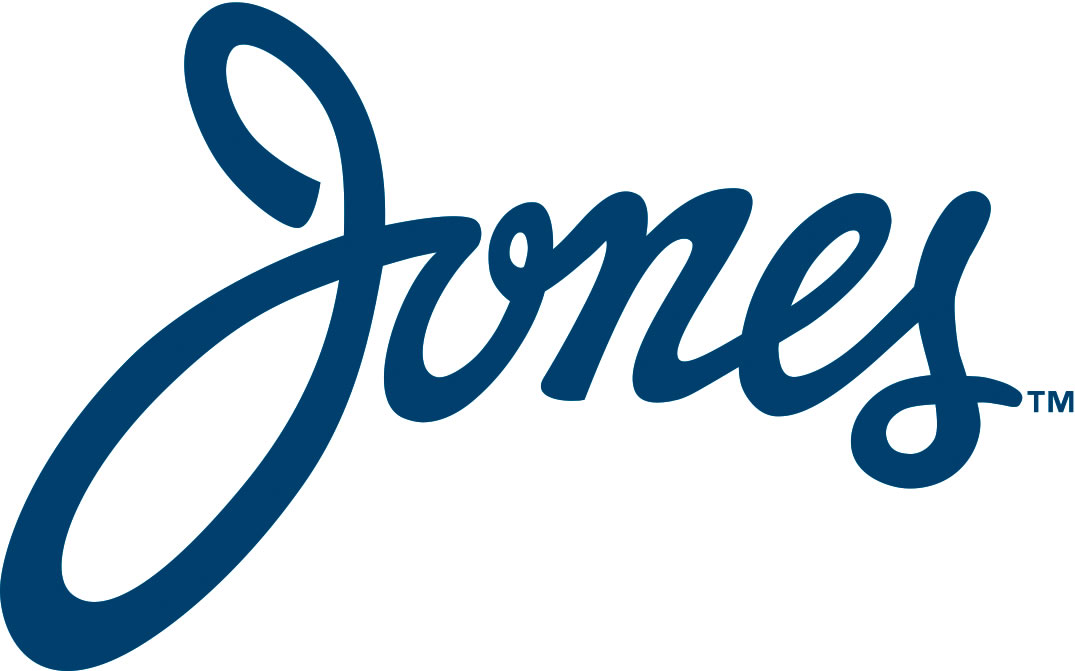 Jones offers a uniquely integrated printed and contract packaging solution focused on quality, flexibility and cost-effectiveness. From blister packaging for solid dose products including tablets, caplets, capsules and gel caps to the pouching of liquids, creams, tablets, gel caps and powders, we provide customized options to meet our customers' specific needs. Our commitment to quality and compliance ensures our customers' trust in our unwavering focus on what's most important – their customers' safety and satisfaction.
55 Walker Drive
Brampton, ON, L6T 5K5
Canada
Tel: 905-790-0302
Fax: 905-790-0291
www.jonespackaging.com
Xcelience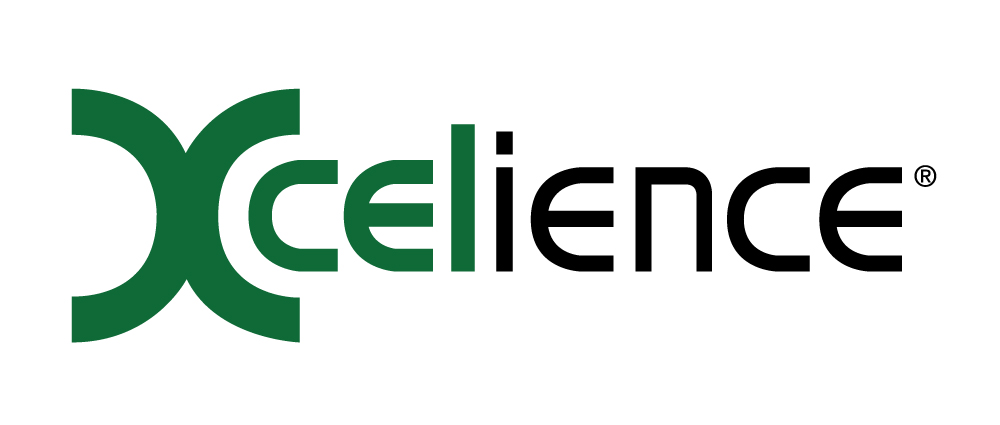 Xcelience offers a suite of services enabling clients to partner with a single CDMO for all of their clinical outsourcing needs. Services include preformulation, analytical services, formulation development, GMP manufacturing, small- scale commercial manufacturing, and global clinical supplies packaging and logistics. Xcelience takes pride in delivering the highest standards in science and service with an emphasis on quality, cost and speed. Xcelience is headquartered in Tampa, FL and has expanded to Burton-on-Trent, UK.
Contact info:
Sharon Burgess, Senior Vice President, Business Development
Tel: +1.813.286.0404
info@xcelience.com
www.xcelience.com