Alcami
Partnering with Alcami connects you to a team of highly-intelligent problem solvers that can advance your product through every stage of the development lifecycle. With over 300,000ft² in the US, our team of 700 professionals across four US scientific campuses serves biologics and pharmaceutical companies of all sizes.
Leveraging over 40 years of experience, Alcami provides customizable and innovative solutions for formulation development, analytical development and testing services, clinical and commercial finished dosage form manufacturing (oral solid dose and parenteral), packaging, and stability services. Whether you are a virtual start-up or a large organization, we can help you deliver breakthrough therapies to patients faster.
4620 Creekstone Drive
Durham, NC 27703
https://www.alcaminow.com/

Federal Equipment Company

Federal Equipment Company offers 65 years of expertise buying and selling pharmaceutical processing and packaging equipment. We optimize the value you recoup for surplus equipment while making the removal process easy. And we ensure you get the equipment you need quickly when sourced from our broad, on-hand inventory of reliable used machines.
8200 Bessemer Ave
Cleveland, OH 44127
Tel: 216-271-3500
sales@fedequip.com
www.fedequip.com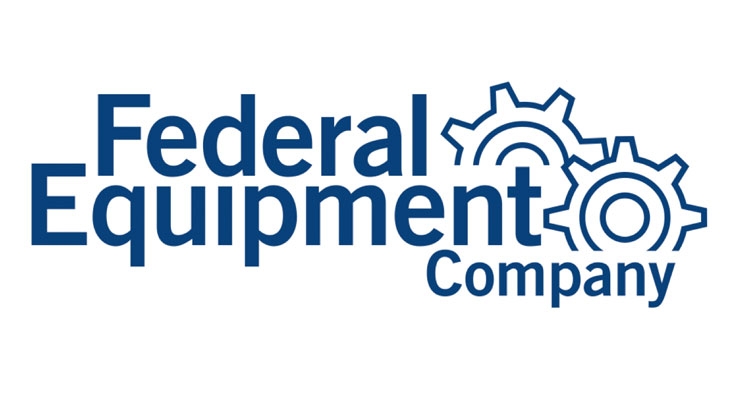 Woodstock Sterile Solutions
Woodstock Sterile Solutions is a CDMO developing early-stage molecules through commercial production. We're a leading provider of sterile liquid formulations for complex, high-quality products ranging from ophthalmic to respiratory therapeutics to complex orals. For over 50 years, we've been a leader in advanced aseptic blow-fill-seal products, and we continue that legacy as one of the leading global providers of sterile development and manufacturing solutions across a broad – and growing – range of applications.
2210 Lake Shore Drive
Woodstock, IL 60098
Tel: 815-338-9500
WoodstockSterileSolutions.com

Aenova 
Aenova's contract development and manufacturing services cover the entire value chain from the development to commercial production of all common dosage forms in pharmaceuticals and dietary supplements for human and animal health products. Our high standards of quality, innovative technologies, and clear vision for the future has made Aenova a global market leader in business-to business services.
8009 Industrial Village Road
Greensboro, NC 27409
Tel: 862-881-4439
info.us@aenova-group.com

Apiject
ApiJect™ is a global medical technology company creating the future of pharmaceutical injections.
Our mission is to provide products with superior convenience, quality, and safety of prefilled syringes at the manufacturing scale and cost-efficiency of multi-dose formats – regardless of manufacturing volume.
Our Platform brings together two globally trusted manufacturing technologies: Blow-Fill-Seal (BFS) aseptic filling and high-precision plastic injection molding.
The promise of our platform can be seen in our first device, a single-dose prefilled injector is designed to enhance commercial markets, enabling a wider range of healthcare professionals to administer necessary medications and vaccines to patients.
2 High Ridge Park
Fairfield County
Stamford, CT 06905 
ewalker@apiject.com

CHIRON® Recombinant Proteins
CHIRON® Recombinant Proteins is your CDMO of choice for developing and manufacturing challenging proteins specializing in microbial fermentation. Operating in the San Francisco Bay Area for over 30 years, we offer services of cell line development, process development, material generation and commercial GMP manufacturing in our FDA licensed facility. We understand the importance of your protein and will be your partner with transparent communication and a personalized approach. CHIRON® is a division of Grifols.
4560 Horton Street
Emeryville, California, USA
Groupe PARIMA
Groupe PARIMA is a Contract Development and Manufacturing Organization (CDMO), specialized in the development and manufacturing of non-sterile liquids, suspensions and semi-solid drug products. From full turn-key to highly collaborative development projects, we can adapt to fit your operational requirements. We have been favorably inspected by the EMA, TMMDA, FDA and Health Canada.
4450 rue Cousens
Montreal, QC, H4S 1X6
Tel: 514-338-3780
bd@groupeparima.com
groupeparima.com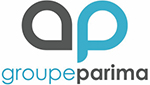 LSPedia
LSPedia is the pharmaceutical industry's leading
provider of turnkey DSCSA compliance solutions. Manufacturers, CMOs, wholesale
distributors, dispensers, healthcare systems, and 3PLs use LSPedia's OneScan
Suite to make, move, track, verify, investigate, ship, and receive serialized
products at every point in the supply chain. 
Its subsidiary Proactive Resource Group provides a comprehensive range of
outsourced DSCSA services to further remove compliance work from customers,
saving costs and enabling personnel to focus on their core business
operations. 
31555 W 14 Mile Rd Ste 110, Farmington Hills, MI 48334
Tel: (248) 973-2008
info@lspedia.com
www.lspedia.com

Lancs Industries
For over 50 years, Lancs Industries has been a premier manufacturer of containment product systems including flexible isolators. With a history of serving customers in the nuclear research, power and hazardous waste industries, Lancs has pioneered the design and production of customized flexible containments and solutions which ensure the safety of personnel involved in the production of high potency drugs for the pharmaceutical industry, while optimizing workflow across every phase of the manufacturing process.
1420 Mission Avenue, NE | Albuquerque | New Mexico | 87107
Tel: 505.738.7200 | Fax: 505.933.7407
Lbyrd@LancsIndustries.com
www.LancsIndustries.com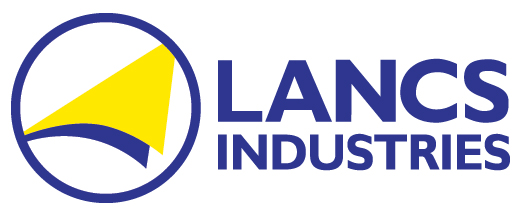 NJ Labs
NJ Labs specializes in analytical chemistry and microbiology testing for the pharmaceutical, nutraceutical, dietary supplement, cosmetic, dairy & food industries. Their privately-owned FDA & DEA inspected; certified full-service contract analytical testing laboratory continues its mandate of following strict CGMP regulations. The NJ Labs team of scientists continues to build upon a legacy of developing and validating methods for raw materials and finished products.
1110 Somerset Street
New Brunswick, NJ 08901
Tel: 732-249-0148
https://njlabs.com/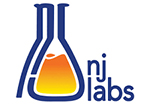 Tjoapack
Tjoapack is an EU-GMP and FDA certified global contract packaging organization, specialized in primary and secondary pharmaceutical packaging and supply chain management services for over 30 years. With two strategic locations in Europe and the United States, we support our customers with packaging services for Oral solids, Vials, Pre-Filled Syringes, Kit assembly, and other secondary packaging solutions. We're dedicated to shaping the future of the pharmaceutical supply chain to be safer and more reliable for our customers and patients.
341 JD Yarnell Industrial Parkway
Clinton, TN 37716
Tel: +865 494 6000
tjoapack.com

Wombat Capital
Wombat Capital is a cross-border investment banking and strategic advisory firm providing first class services to entrepreneurs, board of directors, financial investors, private and public companies. By leveraging the industry sector expertise of its bankers, Wombat Capital brings an in-depth understanding of a company's challenges, opportunities and drivers for success and seeks to secure the optimum value and outcome for its clients and their shareholders.
366 Madison Avenue, 3FL
New York, NY 10017
Tel: 212-605-9956
https://wombatcapital.com/